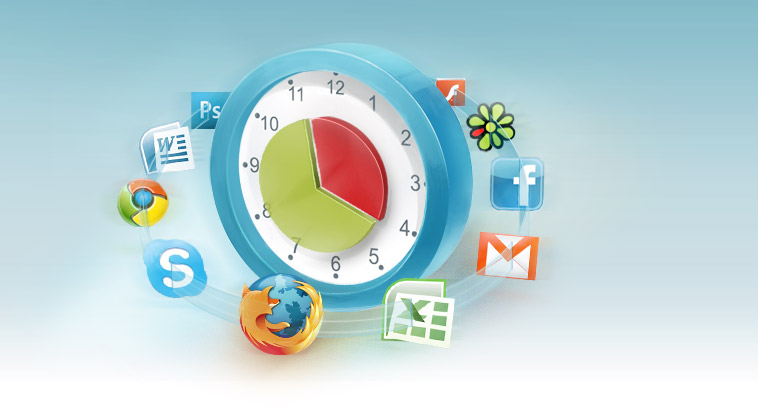 What is Motivate Clock?
It is a stylish and reliable application for keeping track of your time in front of the monitor
At the end of each workday, you can find out what exactly the time has been spent on and why that project of yours hasn't got finished. Detailed statistics shows just how much time you spend occasionally browsing the web. This allows you to realize how much time is wasted daily and pushes you to manage your time better.
Motivate Clock is a loyal and totally free digital assistant for anyone whose work involves working at the computer.
Productivity

You can finally figure out how much time you really spend viewing pictures, reading
blogs and doing other
not work related things.

Time is money

Motivate yourself.
To earn more, try optimizing your time when working on projects. Motivate Clock will count every second of your efforts.

Rest or work

There is time for a break
and then there is time for work. When the latter comes, Motivate
Clock will let you know. You can set the alerts and notifications that fit your goals and schedule.
News
27

February 2019 Motivate Clock 1.6

Probably this is the most significant update of Motivate Clock since 2012. But what else to do, even if WinAmp is going to come back this year :)